Here's a super quick way to eat Pizza, without actually making pizza. It's fast, and easy, and tastes just like a thin crust pizza. Just add pizza sauce, cheese, and your favorite toppings.
The after pic just doesn't do this justice, but trust me it's GOOD.
Make sure to come back tonight to link up all your awesome projects.
I have some fun things to show you this week.
Hope you have a great day everyone!!
P.s. I am over at my sweet friend Maria's blog today sharing my recipe for a delicious
ROMANIAN CREMA DE ZAHAR ARS aka FLAN
So if you want to learn how to make this :
Make sure to stop by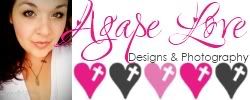 AGAPE LOVE
Oh and while you are there, make sure you check out some of the wonderful giveaways going on right now. She is celebrating 500 followers with a HUGE party!!!