Growing up, this recipe was a staple at any special family brunch.
The boys would have contests to see who could devour the most in one sitting,
And leftovers are always fought over.
What am I speaking of?
Fat Pills of course!
Ingrediant List:
Can biscuits (the regular size. Grands do not cook up the same)
Spreadable Butter
Sugar
Cinnamon
Confectionery Sugar
Whole Milk
Vanilla
On a lightly floured surface, roll out a few biscuits
Butter the surface of your biscuit
In a bowl, combine a fair amount of sugar and cinnamon
Sprinkle a spoonful of the mixture onto your buttered biscuit
Roll the biscuit (tugging a bit as you roll to strech out the dough)
Twist
This is accomplished by picking up the roll, twisting it while gently tugging to stretcch the dough.
Next, wrap it around your finger
Finally, shove the tail up into the whole where your finger is
Place them very close together on a cookie sheet
Bake at the directed temperature (found on the can) until golden brown on top
While those are cooking, mix up your frosting
In a bowl, pour in a box of confectionery sugar and enough milk to the mixture to create the texture your prefer
Add vanilla to taste
Cover the cinnamon rolls with the frosting as soon as the come out of the oven.
Cool and serve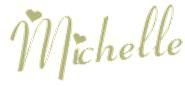 Thank you so much girl. I loved having you here today!
If you liked this post, then follow me dude!