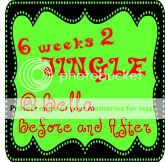 Can you hear the music playing? Ok me neither, but soon, it will be everywhere. If you are in any way like me, mrs. LAST MINUTE, you will appreciate these parties I'm throwing.
Even though it is technically more than 6 weeks away, Christmas will be here before we know it. So lets start decking the halls, and bringing some holiday cheer.
Share all your fabulous creations, new old, very old, doesn't matter. You know what I want, ideas, a whole collection of them. For all those who participated in my halloween party **6 weeks 2 Spook** THANK YOU SO MUCH!! I will be doing a TOP 10 FEATURE this week. I know it's late, but again, read above, I am the worlds biggest procrastinator, and I suck I know. Will you guys forgive me if I do a Halloween FEATURE like 2 weeks AFTER Halloween?
I will really try my best to do FEATURES of the Christmas projects every week, maybe include them in my weekly Features for **Amaze me August** that should help me out.
You guys are all incredible, and I know you will rock my world again, with all your talent, and creativityl. Totally been seeing some incredible projects already, so come join the party gals. This party will probably stay open till the New Year, lol, giving me plenty of time to wrap it up, and do my Top 10.
Alrighty then, what are you waiting for?
LINK UP, and you know what to do to SPREAD the word around right???
GRAB my FABULOUS button (I like it OK)
and be my devoted follower, lol, yes I'm serious!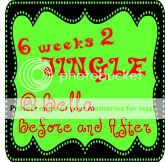 As always ENJOY!